This past week marked one year since I returned home from my European adventure. ONE YEAR! I can't believe how quickly time has flown by and while I looked at photos of myself and my husband sitting on that flight traveling back home, I felt the same way I did one year ago….sad that it was over. It also marks one year since we were in New York City. We flew from Ireland to NYC, wandered around for a few hours, and then caught our flight back home to Wisconsin.
Since NYC is one of my favorite cities you can imagine how sad I am that I have not been able to visit at all over the past year. While I'd love to stroll around 5th Avenue, walk through Central Park, or pay a visit to 30 Rock, this past weekend I settled for making Authentic Halal Cart-Style Chicken and Rice with White Sauce to make myself feel better.
Food carts line the streets in NYC but my favorite has always been The Halal Guys on the corner of 6th Avenue and 53rd Street. There is always a line but the food and what you get for the price is always amazing. I love that the workers are always fun and chatty too! The cart has been there since 1990 and is the #1 most Yelped eatery in NYC and the #3 Yelped eatery in the entire United States. Pretty impressive for a little food cart!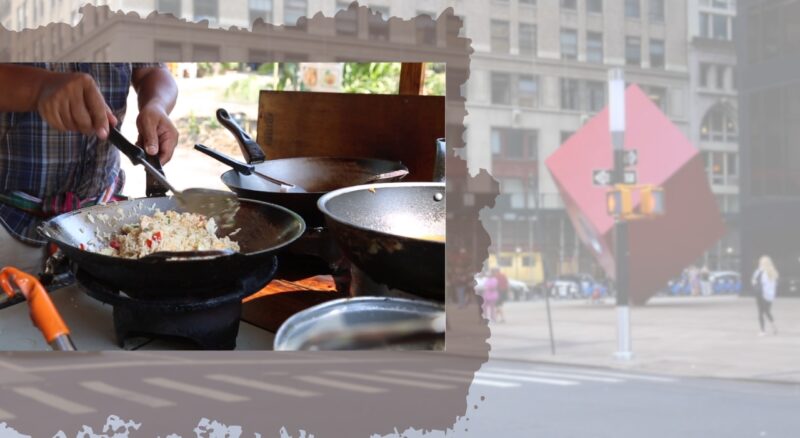 They have since opened up franchises across the US but nothing really compares to getting street food in New York City. Even in the cold winter months, we grab our food and sneak into the hotel across the street to eat it.
When I stumbled upon a recipe for Authentic Halal Cart-Style Chicken and Rice with White Sauce I had to give it a try. Seriously, the white sauce is the best part. I mean, the entire bowl is delicious but I love to load up on the sauce as it really makes the dish. This is pretty easy to prepare, I prefer grilling the chicken thighs for added flavor.
A quick marinade of oregano, garlic, and lemon juice will make them juicy and flavorful and you can't forget to give the chicken a quick sear on a griddle before serving it up over rice with a side of iceberg lettuce and tomato. If you want to turn up the heat, add Sriracha or Harissa.
If you're not familiar with Harissa it is a Tunisian hot chili pepper paste that can be found in most ethnic food aisles of the grocery store or I found it at Trader Joe's. Speaking of which, I found Middle Eastern Flatbreads at Trader Joe's that I felt complimented this dish nicely but you can also serve it with warmed pita bread.
You're going to love these bowls and so will your family! Give them a try and let me know what you think. I may not be able to visit NYC right now, but at least I can make one of my favorite street foods at home!
Authentic Halal Cart-Style Chicken and Rice With White Sauce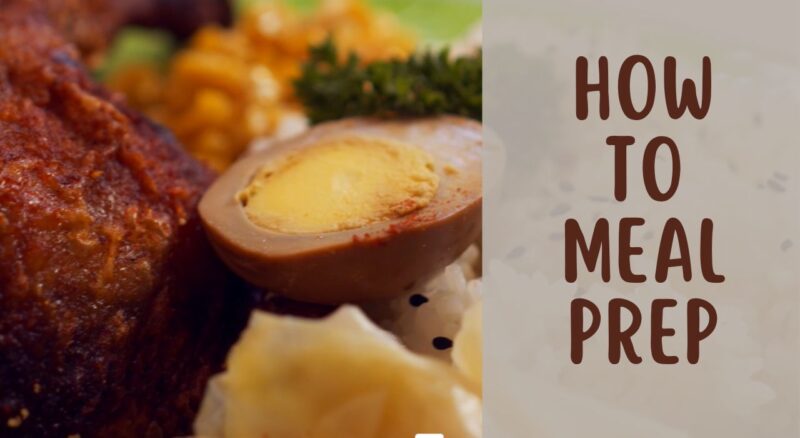 Prep time:
Cook time:
Total time:
Serves: 4-6
Ingredients
For the chicken:
2 tablespoons fresh lemon juice
1 tablespoon chopped fresh oregano
½ teaspoon ground coriander seed
3 garlic cloves, roughly chopped
¼ cup light olive oil
Kosher salt and freshly ground black pepper
2 pounds boneless, skinless chicken thighs, trimmed of excess fat
1 tablespoon vegetable or canola oil (if you're not grilling the thighs)
For the rice:
2 tablespoons unsalted butter
¼ teaspoon ground cumin
1½ cups Basmati rice
2½ cups chicken broth
Kosher salt and freshly ground black pepper
For the sauce:
½ cup mayonnaise
½ cup plain Greek yogurt
1 tablespoon sugar
2 tablespoons white vinegar
1 teaspoon lemon juice
½ teaspoon garlic powder
Kosher salt and freshly ground black pepper
To serve:
1 head of iceberg lettuce, shredded
1 large tomato, cut into wedges
Pita bread warmed
Harissa-style hot sauce, for serving
Instructions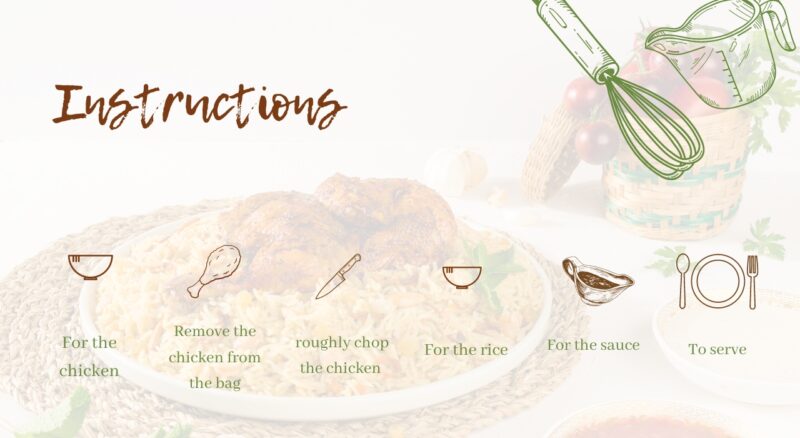 1. For the chicken: Combine the lemon juice, oregano, coriander, garlic, and olive oil in a blender. Blend until smooth. Season the marinade to taste with kosher salt and black pepper. Place the chicken in a 1-gallon zipper-lock bag and add half of the marinade (reserve the remaining marinade in the refrigerator). Turn the chicken to coat, seal the bag, and marinate the chicken in the refrigerator for at least 1 hour and up to 4 hours, turning occasionally to redistribute the marinade.
2. Remove the chicken from the bag and pat it dry with paper towels. Season with kosher salt and pepper. Heat the oil in a 12-inch heavy-bottomed cast iron or stainless-steel skillet over medium-high heat until it is lightly smoking. Add the chicken pieces and cook without disturbing until they are lightly browned on the first side, about 4 minutes.
Using tongs, flip the chicken. Reduce the heat to medium and cook until the chicken is cooked through and the center of each thigh registers 165°F. on an instant-read thermometer, about 6 minutes longer. Transfer the chicken to a cutting board and allow to cool for 5 minutes. – Alternatively, grill chicken thighs until internal temperature reaches 165°F.
3. Using a chef's knife, roughly chop the chicken into ½- to ¼-inch chunks. Transfer to a medium bowl, add the remaining marinade, cover loosely with plastic, and refrigerate while you cook the rice and prepare the sauce.
4. For the rice: Melt the butter over medium heat in a large Dutch oven. Add the turmeric and cumin and cook until fragrant but not browned about 1 minute. Add the rice and stir to coat. Cook, stirring frequently, until the rice is lightly toasted, about 4 minutes. Add the chicken broth. Season to taste with salt and pepper. Raise the heat to high and bring to a boil. Cover, reduce to a simmer, and cook for 15 minutes without disturbing. Remove from the heat and allow to rest until the water is completely absorbed and the rice is tender, about 15 minutes.
5. For the sauce: In a small bowl, combine the mayonnaise, yogurt, sugar, vinegar, lemon juice, garlic powder, and 2 teaspoons of black pepper. Whisk to combine. Season to taste with salt.
6. To serve: Return the entire contents of the chicken bowl (chicken, marinade, and all juices) to the skillet. Cook over medium-high heat, stirring occasionally, until heated through. To serve, divide the rice, lettuce, tomato, and toasted pita bread evenly among four to six plates. Pile the chicken on top of the rice. Top with the white sauce and hot sauce. Serve immediately, passing extra sauce at the table.